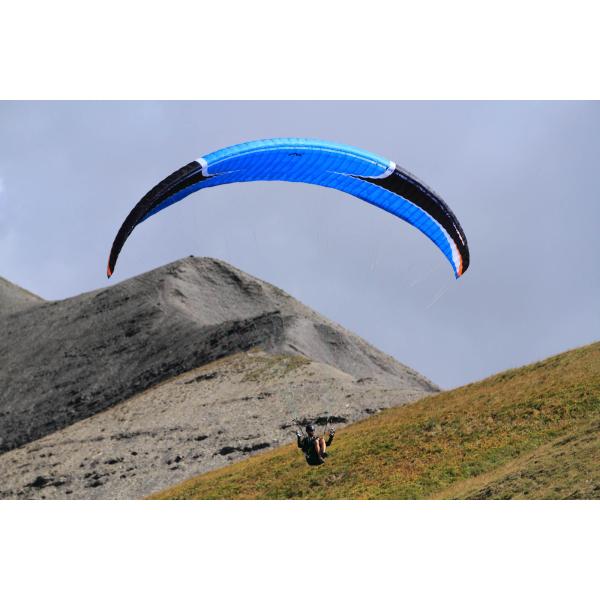 NIVIUK - Artik 3
Price: $0.00
Product Code: NIVIUK - Artik 3
Product Status: available
An icon in the EN C Category
An innovative profile developed using the very latest software and a new line plan using low resistance 3-line technology brings performance and passive safety never before seen on an EN C glider.
Intuition and efficiency
With progressive, predictable and efficient handling the Artik 3 effectively reads the air mass, seeking out and coring thermals with efficiency and ease.
Performance and safety
The Artik 3 remains agile, light and predictable in all conditions of flight and behaves impeccably during turbulence. The Artik 3, high speed with superior glide the future of the Sport Class is here.
Colours
| | | | | | | |
| --- | --- | --- | --- | --- | --- | --- |
| Sky | | Cherry | | Sangria | | Nimbus |
The purest form of expression
The Artik 3 expresses the Niviuk philosophy "the importance of small details" in its purest form. A wing which allows pilots the opportunity to experience and enjoy effective, precise and predictable handling. A higher level of performance combined with ultimate efficiency and high security will ensure the Artik 3 re-defines the future of the Sports class. Never before has the connection between the pilot and wing been so close.

The Artik 3 presents the very latest technology and design in the Sport Class. It combines the Niviuk design expertise with the new trends in performance and safety, ensuring optimal interconnection between the pilot, the wing and the outside environment.

Close to nature
The laws of pure aerodynamic physics cannot be re written but they can be understood and effectively integrated into the design programme when developing new wings.
The Artik 3 is the perfect example of applied aerodynamic physics producing an impressive and innovative profile close to nature's creation. In addition the proven 3 line plan as used in the Niviuk serial gliders has been applied to the Artik 3 reducing the lines by 11% improving performance and security.

Experience the seductive power of the Artik 3
To achieve the ultimate combination of comfort and dynamic flight an extraordinary and innovative force is necessary. From that force arises the Artik 3, an intuitive wing, superior in its class, dynamic and safe. With a slightly longer aspect ratio of 5.9 and applying the Niviuk technology already established in our serial wings the (STE and SLE) reinforcements in the leading and trailing edge the Artik 3 is lighter with more agility in flight and with exceptional behaviour during turbulence the performance and security remains constant in all conditions .

Artik 3 an icon of the EN C category, to redefine your expectations.