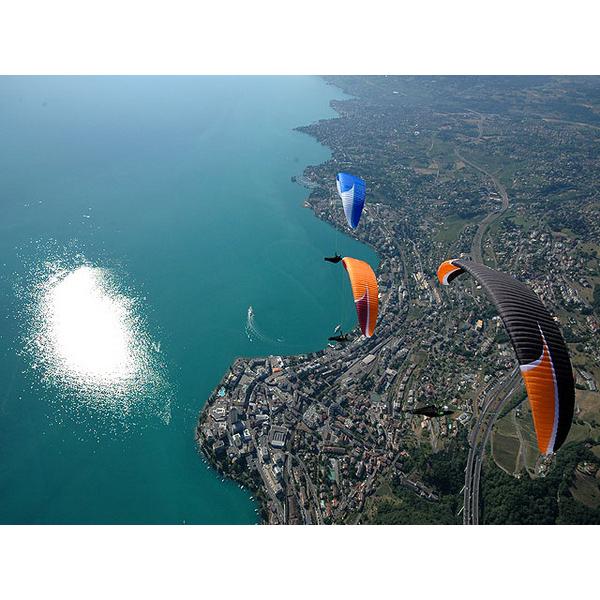 NIVIUK - Peak2
Price: $0.00
Product Code: Peak2
Product Status: available
The PEAK 2 – Graceful in flight
A unique philosophy
The ALL NEW PEAK 2 is not simply an update of the original PEAK, it is a totally new glider designed and created using the unique Niviuk philosophy and from a clean drawing board. With a new highly efficient line plan, a new profile and a new AR of 6.61 it brings with it a higher range of speed, a more efficient climb rate and an improved glide ratio. The PEAK was a very hard act to follow but with each new detail the PEAK 2 has done just that.
The alliance of sport and reason
The PEAK 2 carries the very unique Niviuk design DNA and has been created to achieve optimum performance, maximum safety and maximum pilot potential. Niviuk understands the sport of paragliding and the reasons why every pilot feels the need to fly, the PEAK 2 is a glider for both. Experience the perfect fusion of performance and grace, maximise your potential, fly the PEAK 2.
A birth created by passion
From the birth of the very first idea through to the design and construction the PEAK 2 has been made with true Niviuk passion. Using competition pilot feedback, the very latest technology and innovations the much improved PEAK 2 is a glider Niviuk are very proud to present to pilots.
Words are simply not enough
No amount of spoken or written words can fully explain the true Niviuk feel and performance of the PEAK 2 and so the only way to truly understand what we have created is to fly it for yourself. The goal for the PEAK 2 was set to allow pilots to experience real contact with the air and with improved levels of safety and performance and to be able to discover new and distant horizons. Niviuk have achieved that goal

PEAK 2 ... write your own words in the sky
Colours