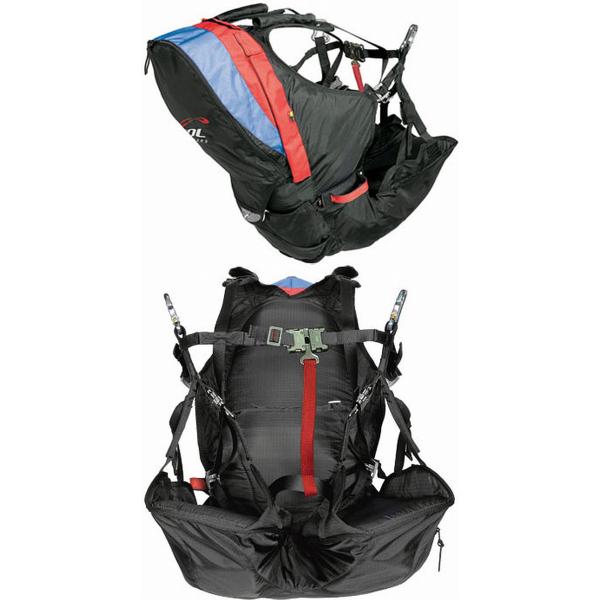 Split Pilot 2
Price: $630.00
Product Code: Split Pilot 2
Product Status: back order
1,45Mb




Split Pilot 2 is a harness for tandem flight pilots with support of separated legs, facilitating landing and take-off.



Illustrative Photo. The carabiners are not included in the harness Split Pilot 2
---
The Split Pilot 2, refined and innovative in all its details:


---



Fast leg buckles




Fast chest buckles







14 cm thickness Mousse Back protector




Ample Reserve opening and easy to access






Shoulder adjustment buckle





Reserve container with hidden compartment and
ample space making easy to open the reserve






Adjustment straps catcher according to DHV




Seat angle adjustment






---



Anatomic back composed by foam




Anatomic shoulder cuts to avoid friction with the neck






Integrated compartment for water and radio




30L baggage capacity with water and radio compartment bag






Reinforcement for a better load distribution




Board seat or high density foam plate (optional)






Side zippered pockets






---


Fabric:
- Cordura®
- High Tenacity Rip Stop Nylon

Buckles and hardware:
- Australpin
- ISR
- Charly-Finsterwalder
- National Molding

Straps:
- Poltex: Poliamida and Poliester High Tenacity .

Finishing:
-Neoprene
-Zipper YKK
L
3,1 Kg
This is just a reference table. It can not be used as exclusive resource for size decision. Consult your dealer.
Click here to download the Split Pilot 2 Manual in PDF format.