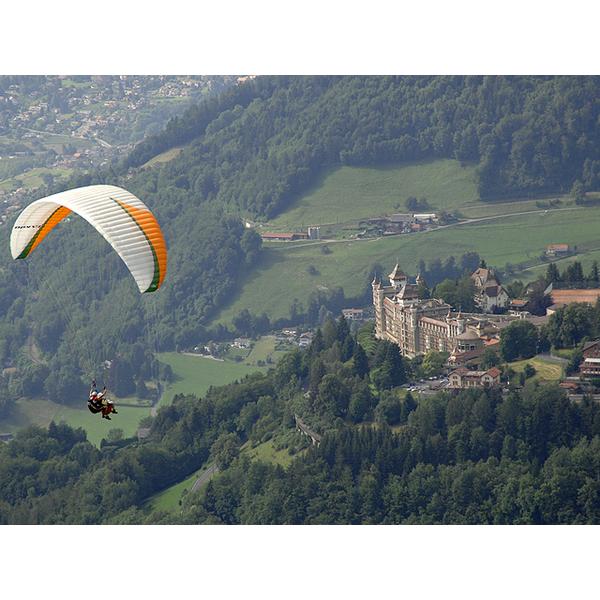 NIVIUK - Takoo
Price: $0.00
Product Code: Takoo
Product Status: available
TAKOO, in colours …




Taking off and discovering the passion together, taking the time to communicate and appreciate the unforgettable moments and sensations of free flight. Giving without taking, simply sharing…these are the joys of paragliding. All this is now accessible with our tandem TAKOO.
TAKOO, a multi use tandem…
Developed for the dedicated and uncompromising professional as well as recreational tandem pilot who delights in making a passenger happy. Security, performance, precision, playfulness, and balance… the TAKOO is the best tool to take the passenger into a new dimension.
TAKOO, the best in design and quality ...
Designed by Olivier Nef using the most advanced software and perfected by highly talented pilots, the TAKOO is concentrated quality. The use of the best materials in combination with NIVIUK workmanship and finishing touches resulted in a faultless wing profile. Everything was done to create a tandem near to perfection. Undoubtedly the TAKOO is the ultimate tool in the tandem class.
TAKOO, a tandem that's a delight to fly …
The TAKOO inflates smoothly and does not overshoot. Take-off is easy and precise.
The TAKOO's controls are predictable and a delight in thermals, the TAKOO turns precise and is easily placed into the thermal core. It will get pilot and passenger high in no time at all. Landing when you need to is Childs play requiring only a beautiful flare at the right time…the Takoo will respond perfectly to all your inputs and demands.
PERSONAL COLOURS
Technical data